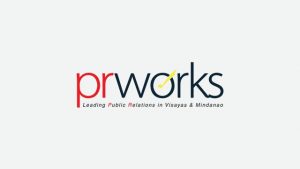 PRworks proud of client's growth beyond Cebu, PH
Recognition by peers in the vibrant business community in Cebu, the second biggest urban center in the Philippines, is a moment of pride for GT Cosmetics founder and Chief Operating Officer, Engr. Leonora B. Salvane.

She received this year's Grand Chamber Countryside Entrepreneur of the Year from the Cebu Chamber of Commerce and Industry (CCCI) during plush ceremonies at the Radisson Blu Hotel last June 30 2015.
(What is the meaning of GT?)


[caption id="attachment_5692" align="aligncenter" width="550"] Congratulations Engr. Leonora Salvane, Countryside Entrepreneur of the Year! The photo shows Engr.