 Strategic Public Relations
Making PR work involves more than press releases and press conferences. We help shape policy debates. We address media crises and industry issues. We manage perceptions to accelerate business growth and uplift lives.

Digital PR & Marketing
Public relations in both global, ASEAN and Philippine scenes has gone online. PR now involves more than just creating content that people share online.Mobile communications adds the ingredient of engaging the market real time. Event Management
The Geeks on a Beach of the Startup Community in Boracay. The annual Globe Telecom Media Excellence Awards in the Visayas and Mindanao. The Global Voices Summit 2015. Phildev's Global Entrepreneurship series. These are just four of our events. Integrated Marketing Communication
We help brands craft campaigns from the IMC perspective or integrated marketing communications. A single message broadcasted through integrated channels resonates and connects.
Hearty congratulations to PRworks on its 10th anniversary! PRworks under the dynamic leadership of Doris Isubal-Mongaya has been a valued and appreciated partner of TeamAsia in our various projects in Visayas and Mindanao. Doris' professionalism, deep local knowledge, extensive network, creativity, and penchant for quality work make her a trusted partner for any organization intent on developing business in VisMin, especially in Cebu. We highly recommend PRworks.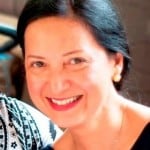 Monette Hamlin
Globe Media Excellence Awards Updates
What happened to the Globe Media Excellence Awards (GMEA) in 2018?
Updates, briefing deck & entry forms The Globe Media Excellence Awards (GMEA) is now on its sixth year. As the agency …
Globe Media Excellence Awards updates Globe Telecom has announced the roster of shortlisted entries for the 2016 Globe Media Excellence Awards …
THINK PHILIPPINES: Your Gateway to ASEAN