Global designers arrive for Tropical Futures Forum
Bugs complicated by slow Net speed at event venues used to bog our attempts at providing a paperless registration experience during PRworks events for journalists, bloggers, and other influencers . Not anymore. The media relations tool worked as Cebu hosts the Cebu Design Week.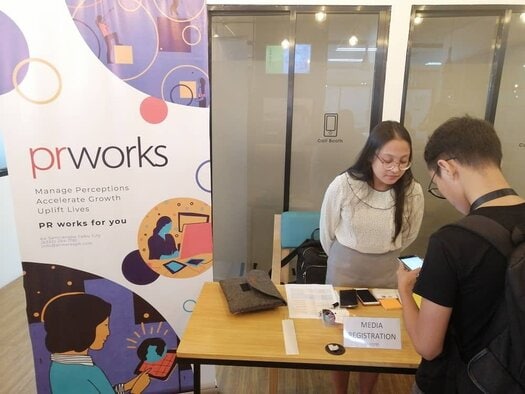 The 13 writers, photographers and other influencers who covered the Tropical Futures Forum last September 13, 2019 did not bend over to write their names on prepared registration sheets. They were handed a cell phone for them to tap relevant details into the PRworks database of VisMin media.
The forum, one of the Cebu Design Week events, featured creative designers and artists from Singapore, Tokyo, New York, Manila and Cebu. They discussed ideas about taking advantage of the creative talents and bringing out their economic potential.
"The digital media relations tool manifests part of our digital direction. We need to move with ongoing change. VisMin media has gone digital. The VisMin economy is undergoing digital transformation ," said PRworks founder and CEO Doris Isubal-Mongaya.
Digital-driven businesses
According to Maria Elena Arbon, assistant regional director of the Department of Trade and Industry (DTI) 7, they are refocusing support to digital-driven businesses, including creative ventures.
"We continue to push for innovation among our businesses," Arbon said, adding businesses that belong to the creative industry include design, fashion, furniture, advertising, film, animation, software and publishing.
For Myka Arnado of Create Cebu, government agencies have resources and want to help. But graphics designers have to figure out how to use that help.
"You need to be strategic and flexible on how to collaborate with local government units," Arnado advised during her presentation.
"Pave the way and keep your eye on the long-term. Your small action can spark other small actions that create a big impact," she said.
The organizers, meanwhile, are looking at holding the futures forum every year. We hope this becomes the seed that sprouts many various art and community-related activities," said Cebuano creative Mark Deutsch, co-founder of Happy Garaje and forum organizer.
Start Making PR Work For You