Strategic Public
Relations
We aim to develop and carry out creative, strategic, and customized breakthrough PR programs that get clients noticed especially in central Philippines.
Clients tap us for our expertise, experience, and extensive media network in the Visayas and Mindanao in conducting:
Press Release Campaigns
Media Relations
Corporate Social Responsibility Programs
Media Crisis Management
Issue Management
We make sense of the situation and work to provide you the edge in a highly competitive terrain.
Integrated Marketing Communication
Doing PR in the Philippines means offering a multidimensional brand experience for consumers powerfully resonates across offline and online media. 
IMC, goes beyond coordinating basic communication tools.
Marketing & communication objectives are aligned with corporate objectives. The whole organization is informed and motived about developments of the campaign in order to deliver an integrated message.
Events are integral components of doing PR in the Philippines. Our events create the best experience possible for guests, the celebs, sponsors, stakeholders, and the spectators. Events help make PR work.
PR works when events engage journalists and bloggers. PR works when events generate publicity. PR works when the guests become ambassadors as they bring their experience online and well after the actual event. Not only do we get people to interact hands on with a product or service, we tie the brand to a meaningful activity.  
After all, we believe the best PR uplift lives.
Public relations or PR now means messaging and creating content, not just for the Philippines, but also for a broader, even global, audience. Managing perceptions to accelerate business growth inevitably means the marriage of content and marketing.
When we talk of PR content, we mean blog posts, press releases, case studies, social media content, newsletters, contributed articles, white papers, and events. Content can include landing pages, advertising, webinars, email and all media formats from images to video to audio. Content is geared towards building social relationships that boost earned media.
Still, creating great content and conducting media relations to get this published are no longer enough.
The PR professional must actively market this content. This means engaging audiences through Facebook, Twitter, Google+, Instagram, even via Messenger or Whatsapp while keeping an eye on new ways of connecting.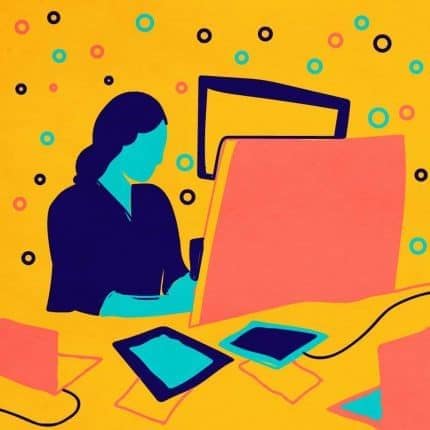 The Sinulog Foundation Inc. relied on the PRworks team to organize something new for Sinulog 2018 and 2019. We wanted to develop the historic Plaza Independencia into an entertainment and food fair for both tourists and devotees of Señor Santo Niño.
We anticipated the thousands more who flocked to the Basilica del Santo Niño during the nine-day Novena. This was on top of other tasks like the traditional fairs, the selling of tickets for the festival proper, and developing the Sinulog 2018 and 2019 mobile app.
The PRworks performance was beyond expectations. Kudos Doris, Anol and the PRworks team.
PRworks under the dynamic leadership of Doris Isubal-Mongaya has been a valued and appreciated partner of TeamAsia in our various projects in Visayas and Mindanao.  Doris' professionalism, deep local knowledge, extensive network, creativity, and penchant for quality work make her a trusted partner for any organization intent on developing business in VisMin, especially in Cebu. We highly recommend PRworks
Doris, Anol and the PRWorks team has greatly supported me and my non-profit organization since the beginning.  We were introduced to Doris as the PR partner for the 1st ever Startup Weekend workshop in Cebu.
We had little knowledge about PR but she was patient as she educated our team on the benefits of a comprehensive PR plan.  She helped us implement such plans and connected us to the business community, government leaders and other supporters.
This resulted in sold out activities and happy sponsors.
PRWorks has been a solid strategic partner for TechTalks.ph by helping us grow our events.  They helped advance our business objectives through well-crafted PR and marketing initiatives. They were beside us as we grew to organizing over 18 Startup Weekend workshops and 5 international conferences, GeeksOnABeach.com.
They have also been a supportive friend of the Philippine startup community by mentoring founders and aspiring entrepreneurs.
5 virtual events by various sponsors No pandemic can stop the local media community from celebrating Cebu Press Freedom Week.
Read More »
Judges and screeners attend using Zoom. Globe Telecom officials announced the winners of the Globe Media Excellence Awards (GMEA) 2020
Read More »
Read about the latest update on GMEA 2020. The Globe Media Excellence Awards (GMEA) 2020 Visayas finals have been reset
Read More »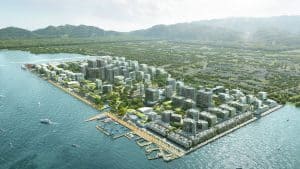 Ming-Mori reclamation gets PRA nod The Cebu Landmasters Inc. (CLI) envisions the 100-hectare Ming-Mori reclamation project in Metro Cebu to
Read More »
The PRWorks team aims to help in spreading reliable information about Covid-19 and the vaccines from the World Health Organization
Read More »
Michelle So, Ruth Palo, Glazyl Masculino give us a peep. How has the pandemic affected media in the Visayas and
Read More »