---
Michelle So, Ruth Palo, Glazyl Masculino give us a peep.
---
How has the pandemic affected media in the Visayas and Mindanao? How do they deal with fake news during this pandemic? VisMin Speaks tackles these and other issues as we learn more about VisMin media through the eyes of women journalist leaders.
Because March is Women's Month, VisMin Speaks host Chassy Cortes chats with Michelle So, Ruth Palo, and Glazyl Masculino. Besides, March 2021 marks a year after the imposition of a strict lockdown in the Philippines. This VisMin Speaks session should be interesting.
---
VisMin Speaks premiers 2:00 pm on March 26, 2021
Click  @PRWorksPH on Facebook 
Previous articles on VisMin perspectives
DICT Director urges digital transformation
Post-lockdown perspectives: Insights from Visayas and Mindanao
Public Relations in the Philippines during the pandemic
---
Meet 3 Women Journalist Leaders in Vismin
Michelle P. So
With the recent retirement of Nini Cabaero as the editor-in-chief, MPS or Michelle P. So has become editor-in-chief of both Sun.Star and Superbalita Cebu. Last year, Michelle So won the Editor of the Year for Visayas award of the Globe Media Excellence Awards (GMEA).
Ruth Palo
The Davao City-based media veteran Ruth Palo is the CEO of the online news outlet NewsFort.ph. With over 20 years of experience in broadcast and print media, Ruth Palo and a handful of Davao journalists ventured into purely digital media at the height of the pandemic. She also writes for Manila Times.
Glazyl Masculino
This young journalist writes for the Manila Bulletin and the Guardian. She is a past president of the Negros Press Club. Take note. She assumed that position in March 2020, the month President Rodrigo R. Duterte began carrying out a very strict lockdown.
Chassy Cortes grills 3 women journalist leaders
Multi-media personality, host, and voice-over artist, Chassy Cortes, will host VisMin Speaks and interview the three women journalist leaders. But who is she?
The challenge to become a radio personality attracted this young Cebuana talent to Sri Lanka some five years ago. She then saw herself turn into a celebrity of sorts, a household name in this foreign land.
Now, her voice could be the most recognizable on Sri Lankan radio. The Sri Lankans so loved her, they chose her to represent Sri Lanka in the Asia-Pacific press junket of Spiderman 2, Men in Black, and Angry Birds 2 in Bali, Indonesia. She interviewed Chris Hemsworth, Tom Holland, and John Cohen. She was also the official voiceover of the Colombo Fashion Week.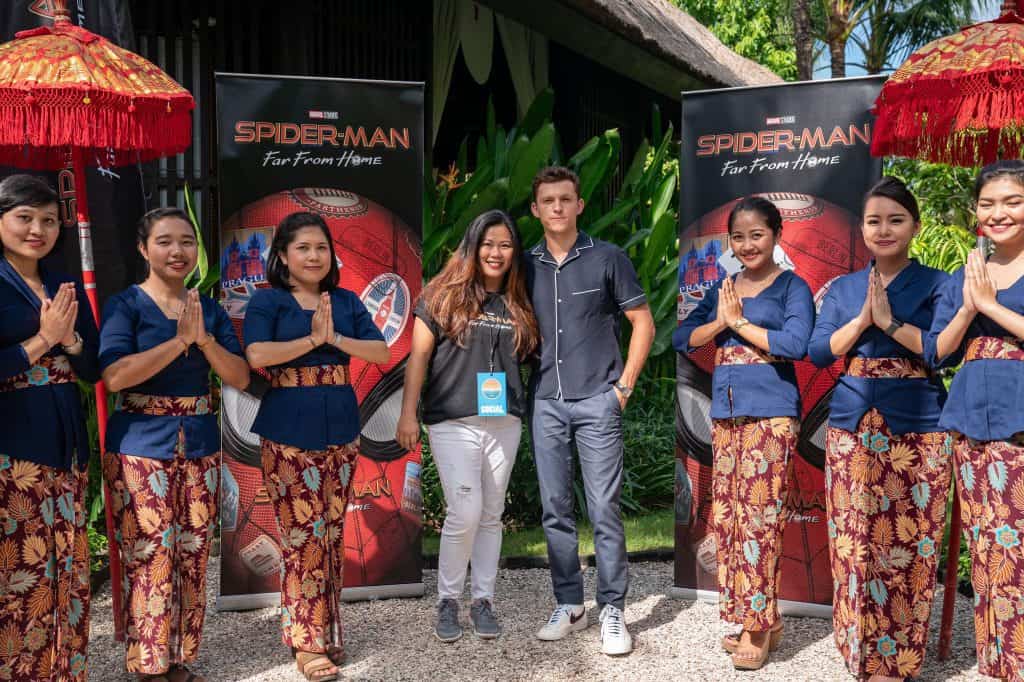 Yet, Chassy is primarily a Cebuana. Finding herself in Cebu during the lockdown, she could not just rest and stay home. She will host VisMin Speaks, starting at 2:00 pm this March 26.
Stay tuned for more updates on the VisMin Speaks series on our Facebook page (@prworksph) and website (www.prworksph.com).
#VisMinSpeaks #InternationalWomensMonth #VisMinWomenLeaders #Webinar #VisMinMedia #VisMin #ChassyCortes