---
Honoring press freedom with a Manifesto for journalists
---
Upholding Press Freedom continues even when September ends. Why?
Cebu journalists traditionally commemorate Cebu Press Freedom Week around September 21. But upholding press freedom never ends.
In the Philippines, September 21 means a lot. It reminds Filipinos of the freedoms they lost in 1972 and won back in 1986. The week also recalls the gritty press in Cebu during those dark years. This memory should not be relegated to a day or even a month.
Espousing press freedom means maintaining trust, excellence, and credibility daily.
Thus, this Tribute to all who write news and content during this New Normal.
Download and share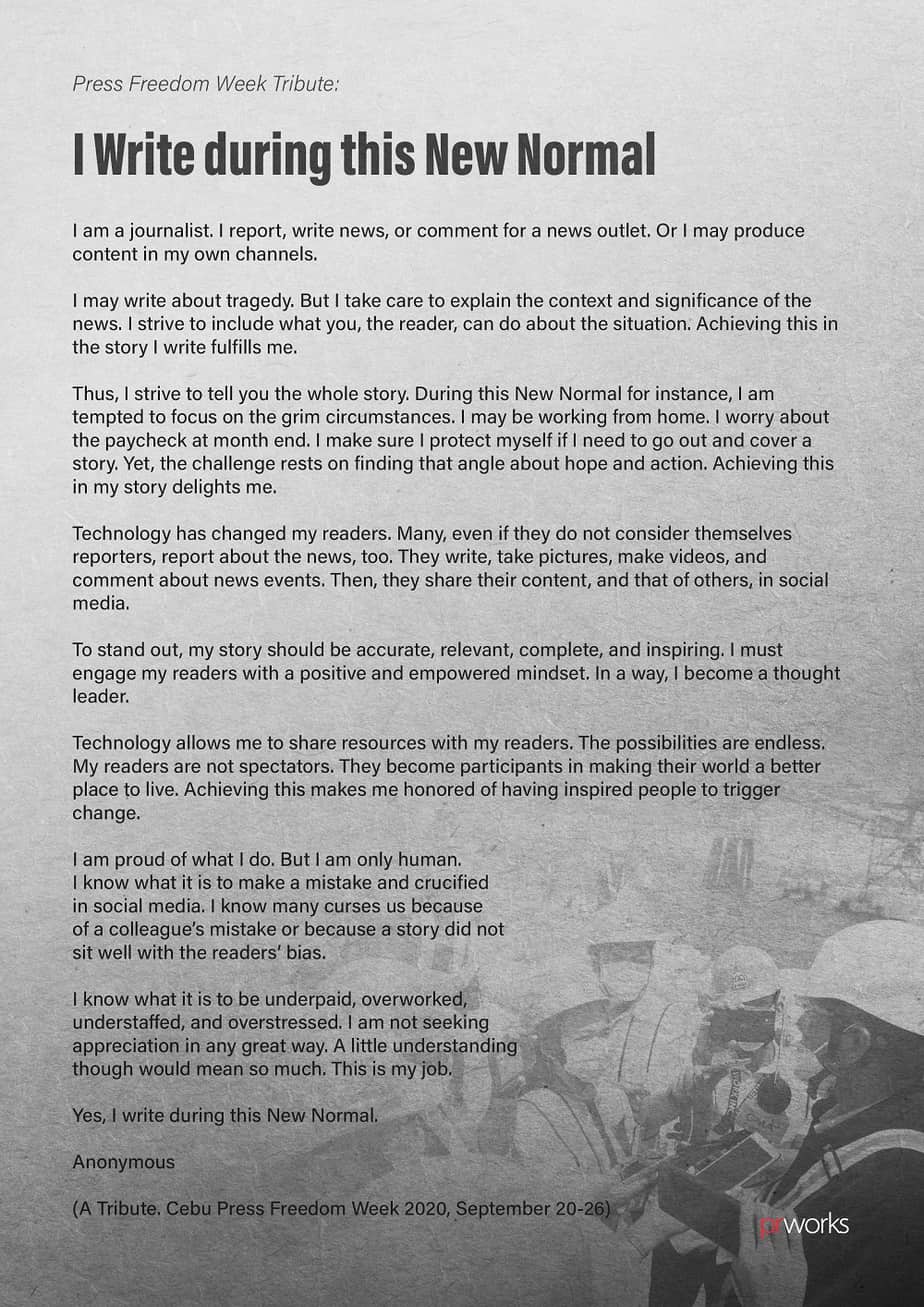 Feel free to download and share on Facebook, Messenger, Twitter,  WhatsApp, and Instagram. But please acknowledge the source by placing the link https://prworksph.com.
Journalists are crucial as the country deals with the Covid-19 crisis. They help the public make sense of what is happening. This tribute intends to celebrate our journalists today.
My readers are not spectators. They become participants in making their world a better place to live -- From the Manifesto 'I Write During the New Normal.'
Click To Tweet
GMEA 2020 Finals Set
Journalists impose upon themselves high standards of excellence to maintain their credibility and influence amid uncertain times. This is perhaps the reason for the wholehearted support the media community in the Visayas and Mindanao support the Globe Media Excellence Awards (GMEA).
Remember, the GMEA Finals:
Airing of the Final's Night of the Visayas leg:           October 16, 2020
Airing of the Final's Night of the Mindanao leg:     November 23, 2020
Globe traditionally reserves the final's night for Visayas on the Thursday of the Cebu Press Freedom Week. However, the New Normal entails preparations that prodded organizers to reset the 2020 finals in October.
Please relay in advance your intention to attend these online awarding ceremonies for journalists in the Visayas and Mindanao.
---
Learn more about the Globe Media Excellence Awards (GMEA)
---
Check out the Press Freedom in the Philippines series
The views of media leaders in the Visayas and Mindanao on the role of media and press freedom show plurality.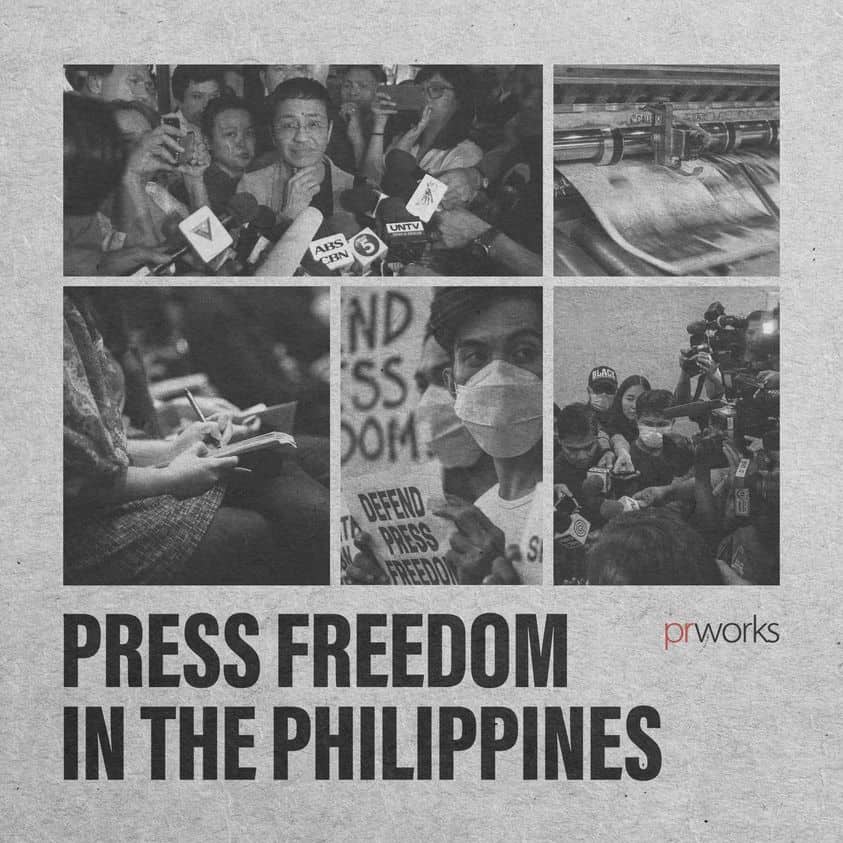 Learn more about Cebu Press Freedom Week 2020
On digitalization and cybersecurity
Facebook page of the Cebu Press Freedom Week 2020
Conveying to the masses: Carolinian Communication Society
Start Making PR Work For You