Positioning as a family business helps you grow
About 80 percent of businesses in the Philippines are family enterprises. But while Filipino entrepreneurs build family businesses to 1) build the family wealth and 2) leave a lasting legacy, most are small operations. Some 10 percent never go beyond the third generation.
Question: how do we grow beyond small? How can we build a legacy that lasts several generations?
A Forbes.com article, citing such international brands like Ford and Wal-Mart, suggests branding as a family business. "While virtually no one on earth doesn't know these names, the multi-generational lineage of these companies has been integral to their success — in the popular zeitgeist, family-owned companies embody stability, longevity, and if nothing else, an ability to get along."
Incidentally, Ford Philippines is a client of PRworks Inc., a family business founded by award-winning Doris Isubal-Mongaya.
Journalists, bloggers drive new Ford Rangers
To help budding family businesses, the Cebu-based public relations agency hopes to inspire by drawing up this updated list of eight successful Filipino family businesses.
---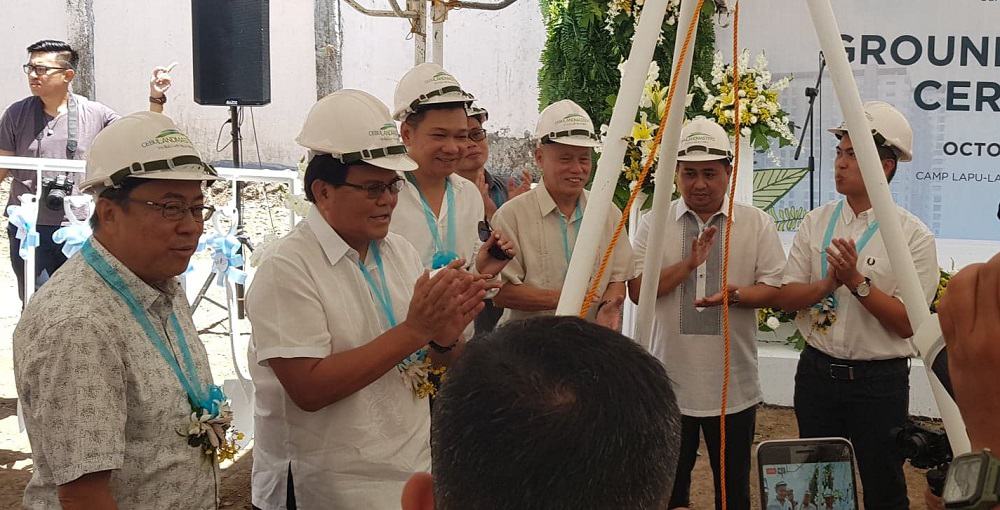 Cebu Landmasters Inc.
CEBU Landmasters, Inc. (CLI) sold out 80% of its latest project in Metro Cebu, the P5.3-billion Mivela Garden Residences, in less than a month after its launch. Because of this strong performance, CLI is primed to hit its P12.5-billion reservation sales target for the year at the Philippine stock market.
Not bad for CLI founder and CEO Jose Soberano who left as vice president of an Ayala subsidiary to build CLI, his own family's real estate company. Soberano is CLI's president and chief executive officer. His wife, Marose, is the executive vice president for finance. His son Franco is the senior vice president and chief operating officer, while his daughter Joanna Marie is also vice president and marketing director. With Cebu as his base, Soberano envisions CLI to become the most preferred developer in VisMin, not just in the residential and commercial segment, but also in the hospitality industry.
Today, CLI has projects in major urban centers in Visayas and Mindanao — Cebu, Davao, Bacolod, Iloilo, Dumaguete, and Cagayan de Oro. It has also partnered with Ascott-Citadines which has projects in the cities of Cebu, Bacolod and Davao.
Pages Holdings Inc.
At 49 years old, Bunny Pages decided he will organize the Page Holdings Inc. (PHI) in August 2003 with two brands — Thirsty Fresh Juices and Shakes and Mooon Cafe.  Now, the company has grown into 11 brands and counting.
Pages believed his mission "to serve great tasting food and beverage in a fun and friendly atmosphere to people who crave a quality dining experience with the vision of introducing more great-tasting food, establishing relationship among the clientele, and conquering and widening the horizon for partnership."
Pages believed in something else, running PHI as a family business. Thus, Pages involved his children — John, Charlie, Randy, Cheryl, and Michael — from the very start.
United Laboratories (Unilab)
The biggest pharmaceutical manufacturer in the Philippines began as a small drug store in Binondo, Manila. Founded by Mr. J.Y. Campos and Mr. M.K. Tan in 1945, Unilab now develops, manufactures, and markets leading brands in the Philippines, Indonesia, Thailand, Malaysia, Singapore, Hong Kong, Vietnam, and Myanmar. Though Unilab has facilities throughout Southeast Asia, the company's major manufacturing complex remains in Manila. As the largest pharmaceutical manufacturer in the Philippines, its Philippine income can compare with its top three largest multinational competitors combined. Unilab is governed by Campos eldest daughter Jocelyn "Joy" Campos Hess, and Wharton-educated eldest grandson Clinton Campos Hess, vice chairman.
Jollibee Foods Corporation
Widely known as Jollibee, this fast-food restaurant chain began in 1975 when Tony Tan Caktiong and his family opened an ice cream parlor in Cubao, Quezon City. In 1978, they hired a consultant who shifted the business focus. Today, Jollibee has become one of the biggest fast-food chains in the world. It is an American-style fast-food restaurant with Filipino-influenced dishes specializing in burgers, spaghetti, chicken and some local Filipino dishes. Aside from Jollibee outlets all over the Philippines, it also has locations in the United States, Canada, Italy, United Kingdom, Saudi Arabia, Kuwait, Oman, Qatar, United Arab Emirates, Hong Kong, Macau, Vietnam, Malaysia, Indonesia, Singapore, Dubai, Brunei, and Oceania
GT Cosmetics Manufacturing Inc.
Engr. Leonora Salvane and her family began GT Cosmetics at their residence in Lilo-an, Cebu way back in 1994. She would make her papaya soap and cut it in small rectangular pieces at the kitchen while her kids helped out in wrapping the finished products. Because initial users found her soaps effective, the business expanded via word of mouth. By 2008, Engr. Salvane envisioned growth beyond the island of Cebu and engaged PRworks until 2014 to help her succeed.  In 2009, she already had seven production staff and 50 promo personnel. The home-based operation had expanded into a factory. In 2012, Engr. Salvane inaugurated her second factory in Marilao, Bulacan. Today, GT Cosmetics markets its full line of skin care products to the United States, Europe, and ASEAN neighbors.
SM Group of Companies
In 1958, Henry Sy started Shoemart (SM) in Carriedo, Manila, initially buying shoes from the United States. Soon he transformed his shoe store into a department store. At this point, Sy set up his second company, SM Department Store Inc., and began selling stocks to department stores. In 1978, Sy began buying supermarkets at the northern end of EDSA in Quezon City. By the time he built his first mall, SM City North EDSA in 1994, his companies were listed in the Philippine Stock Exchange, SM Prime Holdings Inc. By 2005, the SM Investments Corporation was inaugurated.
When Sy died this January 2019 at 94, the business magnate's children remain key players in keeping their father's legacy alive. Sy's namesake, Henry Jr., and eldest daughter, Sy-Coson, are co-vice chairpersons at SM Investments, where their brother, Harley Sy is also executive director In 2018, Henry Jr. also launched a cement business, Big Boss Cement Inc, betting on the Philippines' construction boom. Their brother Hans Sy is currently the chairman of the executive committee of SM Prime, after stepping down as president of SM Investments in late 2016.  Herbert Sy is an adviser to the board of SM Investments Corporation and is currently the vice chairman of Supervalue Inc, Super Shopping Market Inc, and Sanford Marketing Corp. He is also the director of China Banking Corporation. Their sister Elizabeth Sy, meanwhile, serves as chairperson and president of SM Hotels and Conventions Corporation, the family's hospitality and leisure business.
Aboitiz Group of Companies
The Aboitiz story began in the 1920s with the founding of Aboitiz & Company. Unfortunately, the price of abaca dropped dramatically and pushed the company to the brink of bankruptcy. But Don Ramon Aboitiz resisted calls to fold up. Instead, Don Ramon borrowed money from banks and friends revive the business and pay back the debts. In 1992, the Aboitiz Group carried out changes to professionalize the organization. The private, family-owned business formed Aboitiz Equity Ventures, Inc. (AEV) and subsequently listed it on the Philippine Stock Exchange in 1994. Aboitiz & Co. put into AEV's basket the best and most profitable businesses it had with the view to expanding and growing the Aboitiz businesses. These included the power generation and distribution businesses of Aboitiz & Co.
Goldilocks Bakeshop
The Philippine bakeshop chain first opened in 1966 as a family business. Two young women, sisters Milagros Leelin Yee and Clarita Leelin Go, decided to make a business out of their hobby which was baking. They started in a one-door apartment of a two-story structure on Pasong Tamo Street, Makati. They were joined by sister-in-law Doris. Today, Goldilocks has at least 18 stores in the United States and two in Canada. It also has at least one store each in Thailand, Singapore, and Hong Kong. It has established 192 branches throughout the Philippines.
Positioning and PR
Note that many Filipinos have heard these names. The involvement of several generations of the founder's family has been crucial to success. Family-owned companies exude stability.
Even as family owned enterprises compose a big majority in the Philippines at 80% of all businesses, a Department of Labor report reveals that 2,520 small and medium enterprises closed down annually since the year 2000.  Neil Montesclaros, Executive Director of the Premier Family Business Consulting (PBFC),  added that since family businesses play a big part in the economy, there is a need for them to be developed and strengthened.
Of course, there are several factors that make a business success.
For Mongaya of PRworks, one factor is positioning as a family-owned business. This starts  with crafting a positive and inspiring back story. The company's origin, its history and the story of its founders should be integral to the story brand.
Then, she said, get your story out there. A family business should work hard to achieve "top-of-mind." In a crowded, highly competitive market for attention, one must stand out as both unique and better than the rest.