---
What to do when an employee gets infected?
---
Family businesses compose about 80 percent of businesses in the Philippines. Before Covid-19, most struggle to answer the questions: How to grow beyond small? How to build a legacy that lasts several generations? Today, family business owners ask: How to survive and recover from the pandemic?
Covid-19 turned reality upside down. The unexpected, disruptive event crippled thousands of family businesses. Expect stories of closures as micro, small, and mid-sized family businesses failed to take a strategic approach. With many having relied mostly on sales, the lockdown placed them most vulnerable.
Nevertheless, the Philippines had gone into more than five months of quarantine. New entrepreneurs surfaced. New ways of doing businesses emerged. For instance, some barbecue stands advertise in subdivision chat groups and offer to deliver. Others offer to buy and deliver your groceries for you. With many working at home, one can search in Facebook for micro food suppliers that provide, for instance, steamed rice and siomai along with homemade milkteas or lemonades.
Examples of family business stories
To help budding family businesses, PRWorks Inc. hopes to inspire family business by drawing up this updated list of eight examples of successful Filipino family businesses and provide a peep into what they are doing.
---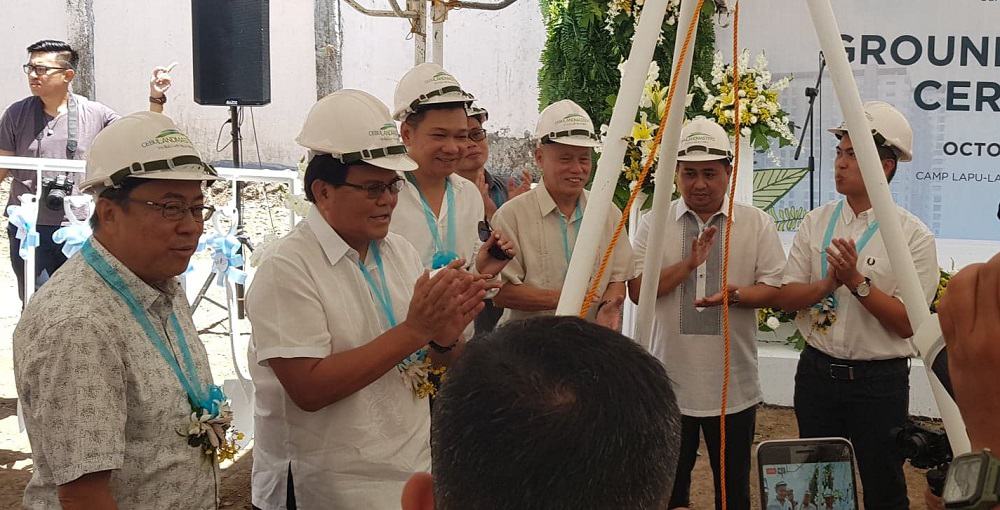 Cebu Landmasters Inc.
The continued rise of Covid-19 cases and continued lockdown in Cebu City has failed to negatively affect Cebu Landmasters, Inc. (CLI).
"The driver for growth for CLI has been (its) mid-market and economic segment, Casa Mira. This brand is placed strategic(ally) in places in (the) VisMin region, which we think CLI has a great advantage in terms of its sales and marketing," said Philstocks Financial Inc. research associate Piper Chaucer Tan.
CLI's operations and geographic revenue path is not just from Cebu but in other key VisMin cities. These include Bacolod, Iloilo and Davao. Shares of property firm Cebu Landmasters Inc. (CLI) remained resilient despite the coronavirus disease 2019 (Covid-19) global pandemic.
Not bad for CLI founder and CEO Jose Soberano who left as vice president of an Ayala subsidiary to build CLI, his own family's real estate company. Soberano is CLI's president and chief executive officer. His wife, Marose, is the executive vice president for finance. His son Franco is the senior vice president and chief operating officer, while his daughter Joanna Marie is also vice president and marketing director. With Cebu as his base, Soberano envisions CLI to become the most preferred developer in VisMin, not just in the residential and commercial segment, but also in the hospitality industry.
Today, CLI has projects in major urban centers in Visayas and Mindanao. It has also partnered with Ascott-Citadines which has projects in the cities of Cebu, Bacolod and Davao.
Pages Holdings Inc.
The long Enhanced Community Quarantine (ECQ) in Cebu City has particularly hit the locally-based food brands belonging to the Pages Holdings Inc. Unfazed, CEO Bunny Pages offered the spacious parking lot of the Lantaw Restaurant in Talisay City as a temporary south bus terminal.
At 49 years old, Bunny Pages decided he will organize the Page Holdings Inc. (PHI) in August 2003. He started with two brands — Thirsty Fresh Juices and Shakes and Mooon Cafe.  Now, the company has grown into 11 brands and counting.
Cebuanos know the House of Lechon, Lantaw Native Restaurant, Mooon Cafe, Top of Cebu, Sushi Boy, Cafe Racer, Mismukuno Teppanyaki, Taters, Shaka Hawaiian Restaurant, Daplin sa Dagat, Kampo Grill & Bar, Summers Frozen Delights, Fruitfull and Thirsty.
Nevertheless, Pages believed in his mission "to serve great tasting food and beverage in a fun and friendly atmosphere to people who crave a quality dining experience with the vision of introducing more great-tasting food, establishing relationship among the clientele, and conquering and widening the horizon for partnership."
Pages saw the wisdom in running PHI as a family business. Thus, Pages involved his children — John, Charlie, Randy, Cheryl, and Michael — from the very start.
United Laboratories (Unilab)
The United Laboratories (Unilab) is particularly positioned to help during the global Covid-19 pandemic. The biggest pharmaceutical manufacturer in the Philippines has not just continued operations to address the need for medicines. It donated medicines, vitamins, and personal protective equipment to health frontliners. The drug maker provided hospitals with needed ventilators and even set up a portable RT-PCR testing laboratory.
---
Unilab response to the Covid-19 pandemic.
---
Unilab began as a small drug store in Binondo, Manila. Founded by Mr. J.Y. Campos and Mr. M.K. Tan in 1945, Unilab now develops, manufactures, and markets leading brands in the Philippines, Indonesia, Thailand, Malaysia, Singapore, Hong Kong, Vietnam, and Myanmar. Though Unilab has facilities throughout Southeast Asia, the company's major manufacturing complex remains in Manila. As the largest pharmaceutical manufacturer in the Philippines, its Philippine income can compare with its top three largest multinational competitors combined. Unilab is governed by Campos eldest daughter Jocelyn "Joy" Campos Hess, and Wharton-educated eldest grandson Clinton Campos Hess, vice chairman.
Jollibee Foods Corporation
The Filipino fast food giant Jollibee Foods Corp. (JFC) has embarked on a new strategy. It opened the first of future "cloud kitchens" in Chicago. This is part of P7 billion global restructuring to cope with the new coronavirus di­sease (COVID-19) pandemic. It intends to streamline nonperforming stores and beef up deli­very, takeout and drive-through services across its businesses around the world, especially in its largest markets—the Philippines, China and North America.
Cloud kitchens, also known as virtual, dark or ghost kitchens, are unmarked food production facilities where brands rent a space to carry out services exclusive for delivery and takeout only. When working with a cloud kitchen business model, there are lower operational and upfront costs as high rent, labor and interiors are less of a concern compared to the traditional restaurant setup. As of April, Jollibee has 5,945 stores worldwide, 3,317 of which are in the Philippines.
The fast-food restaurant chain began in 1975 when Tony Tan Caktiong and his family opened an ice cream parlor in Cubao, Quezon City. In 1978, they hired a consultant who shifted the business focus. Today, Jollibee has become one of the biggest fast-food chains in the world. It is an American-style fast-food restaurant with Filipino-influenced dishes specializing in burgers, spaghetti, chicken and some local Filipino dishes. Aside from Jollibee outlets all over the Philippines, it also has locations in the United States, Canada, Italy, United Kingdom, Saudi Arabia, Kuwait, Oman, Qatar, United Arab Emirates, Hong Kong, Macau, Vietnam, Malaysia, Indonesia, Singapore, Dubai, Brunei, and Oceania
GT Cosmetics Manufacturing Inc.
Engr. Leonora Salvane and her family began GT Cosmetics at their residence in Lilo-an, Cebu way back in 1994. She would make her papaya soap and cut it in small rectangular pieces at the kitchen while her kids helped out in wrapping the finished products. Because initial users found her soaps effective, the business expanded via word of mouth. By 2008, Engr. Salvane envisioned growth beyond the island of Cebu and engaged PRworks until 2014 to help her succeed.  In 2009, she already had seven production staff and 50 promo personnel. The home-based operation had expanded into a factory. In 2012, Engr. Salvane inaugurated her second factory in Marilao, Bulacan. Today, GT Cosmetics markets its full line of skin care products to the United States, Europe, and ASEAN neighbors.
In its Facebook page, GT Cosmetics has announced a list of outlets that has continued selling the firm's products. Customers can also reach them online amid the ongoing quarantine.
SM Group of Companies

In 1958, Henry Sy started Shoemart (SM) in Carriedo, Manila, initially buying shoes from the United States. Soon he transformed his shoe store into a department store. At this point, Sy set up his second company, SM Department Store Inc., and began selling stocks to department stores.
In 1978, Sy began buying supermarkets at the northern end of EDSA in Quezon City. By the time he built his first mall, SM City North EDSA in 1994, his companies were listed in the Philippine Stock Exchange, SM Prime Holdings Inc. By 2005, the SM Investments Corporation was inaugurated.
When Sy died this January 2019 at 94, the business magnate's children remain key players in keeping their father's legacy alive. Sy's namesake, Henry Jr., and eldest daughter, Sy-Coson, are co-vice chairpersons at SM Investments, where their brother, Harley Sy is also executive director.
In 2018, Henry Jr. also launched a cement business, Big Boss Cement Inc, betting on the Philippines' construction boom. Their brother Hans Sy is currently the chairman of the executive committee of SM Prime, after stepping down as president of SM Investments in late 2016.
Herbert Sy is an adviser to the board of SM Investments Corporation and is currently the vice chairman of Supervalue Inc, Super Shopping Market Inc, and Sanford Marketing Corp. He is also the director of China Banking Corporation. Their sister Elizabeth Sy, meanwhile, serves as chairperson and president of SM Hotels and Conventions Corporation, the family's hospitality and leisure business.
Aboitiz Group of Companies
The Aboitiz story began in the 1920s with the founding of Aboitiz & Company. Unfortunately, the price of abaca dropped dramatically and pushed the company to the brink of bankruptcy.
But Don Ramon Aboitiz resisted calls to fold up. Instead, Don Ramon borrowed money from banks and friends revive the business and pay back the debts.
In 1992, the Aboitiz Group carried out changes to professionalize the organization. The private, family-owned business formed Aboitiz Equity Ventures, Inc. (AEV) and subsequently listed it on the Philippine Stock Exchange in 1994. Aboitiz & Co. put into AEV's basket the best and most profitable businesses it had with the view to expanding and growing the Aboitiz businesses. These included the power generation and distribution businesses of Aboitiz & Co.
Goldilocks Bakeshop
The Philippine bakeshop chain first opened in 1966 as a family business. Two young women, sisters Milagros Leelin Yee and Clarita Leelin Go, decided to make a business out of their hobby which was baking.
They started in a one-door apartment of a two-story structure on Pasong Tamo Street, Makati. They were joined by sister-in-law Doris.
Today, Goldilocks has at least 18 stores in the United States and two in Canada. It also has at least one store each in Thailand, Singapore, and Hong Kong. It has established 192 branches throughout the Philippines.
Unity and Vision
Many articles on business advise to pivot and adapt to the new situation. But for families running businesses, effecting change can be difficult. A lot of issues are on the line. Tightening of belts follow and resistance might surface. To manage change, the following is needed.
1. Unity
Gather everyone so they are well informed especially about the severity of the situation and the challenges moving forward. Unity is key this turbulent and uncertain period.
2. Vision
Revisit and discuss the family's sense of purpose and core values that will help pull everyone together.
Succeeding as family business in Visayas and Mindanao
The eight family business successes above showed ways on adapting to the "New Normal." Consider the following:
Going digital
Economic recovery does not mean going back to the old way of doing business. With bulk of the customers being told to stay at home, one way to reach them effectively would be going online.  At the very least for instance, GT Cosmetics relies on its Facebook page to announce where products are available. If not, one can contact them direct online. However, others like SM and Goldilocks Bakeshop do more sophisticated and effective use of digital PR and marketing.
Adapt to more efficient delivery systems
Perhaps the Jollibee "cloud kitchen" experiment will show the way for food entrepreneurs in the Visayas and Mindanao. Locating the Cebu south bus terminal at the Lantaw parking lot cleverly brings customer traffic to the Lantaw Restaurant in Talisay City.
Spread and grow in VisMin urban centers
The Cebu Landmasters Inc. has shown that its pre-Covid strategy of expanding to urban centers in Visayas and Mindanao delivered. Marketing online, CLI got in touch with millennials who are now looking for houses for their families and the OFW market.
Concern for community
Unilab and the Aboitiz group, on the other hand, focused resources on helping the community cope with the quarantine. This these family businesses earned goodwill for the brands.
---
---
Towards a stronger family business
While family businesses compose a big majority in the Philippines at 80% of all businesses, a Department of Labor report reveals that 2,520 small and medium enterprises closed down annually since the year 2000.
Expect more to close down this year. However, more will emerge. Those that survive will be tougher and more agile. Since family businesses play a big part in the economy, there is a need for them to be developed and strengthened.
Along this line, PRWorks Inc. is organizing the VisMin Speaks, an online forum that begins later this August 2020. VisMin Speaks gathers public and private sector officials along with other thought leaders in a bid to understand the political-economic situation in the Visayas and Mindanao. This online forum series seeks to articulate voices from the vast territory in the Philippines that we call VisMin.
Those interested can tell us about it in a email to [email protected] Join PR Update to be appraised of developments as well as other PRWorks events like the Globe Media Excellence Awards (GMEA) 2020.